Exhibitions at the Knight Campus Art Gallery, CCRI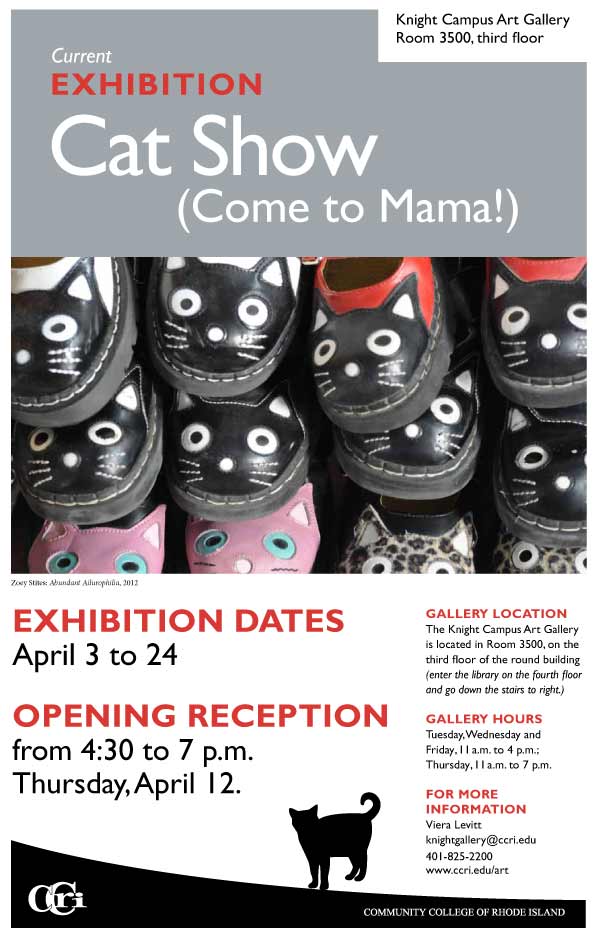 Open Call:
The Community College of Rhode Island's Knight Campus Art Gallery director and curator, Viera Levitt, is seeking art work for a show and discussion titled "We Talk about Architecture, Architecture Talks Back"
for the Spring 2011 semester

Knight Campus Art Gallery invites you to the exhibition
Wendy Wahl: Spheres (of knowledge)
Exhibition dates: March 3 – 25, 2011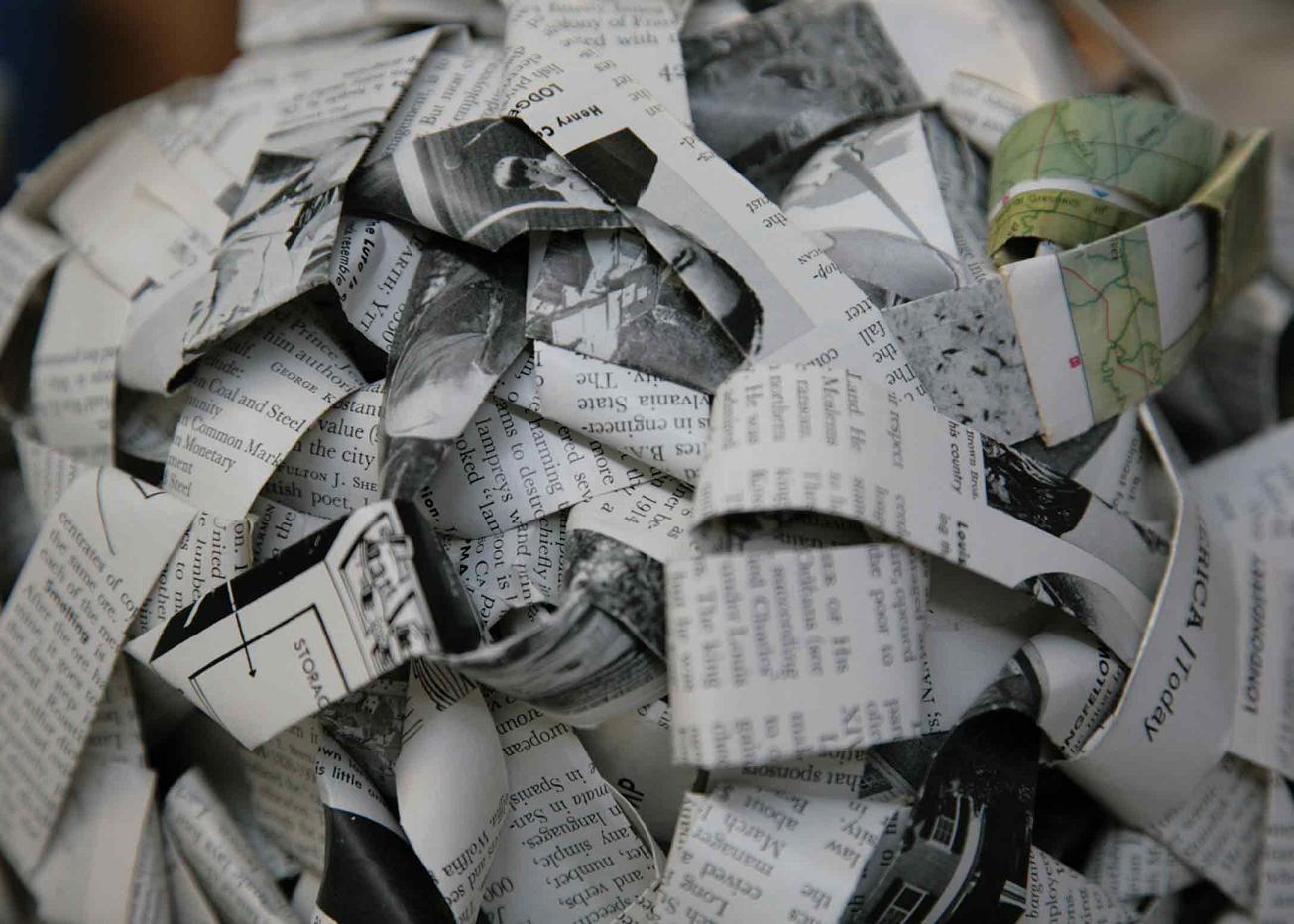 Opening of the exhibition
Jane Masters: Don't Try This At Home,
October 19, 2010, Knight Campus Art Gallery, CCRI
Artist Jane Masters (left) and curator of the exhibition and Gallery Director Viera Levitt (right). Photo: Denny Moers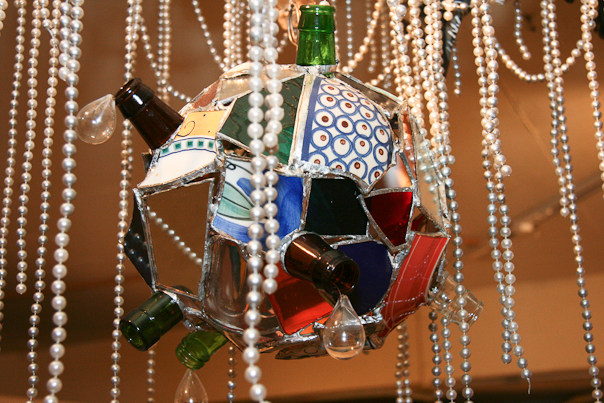 AS220 Artists and Friends at CCRI
February 2010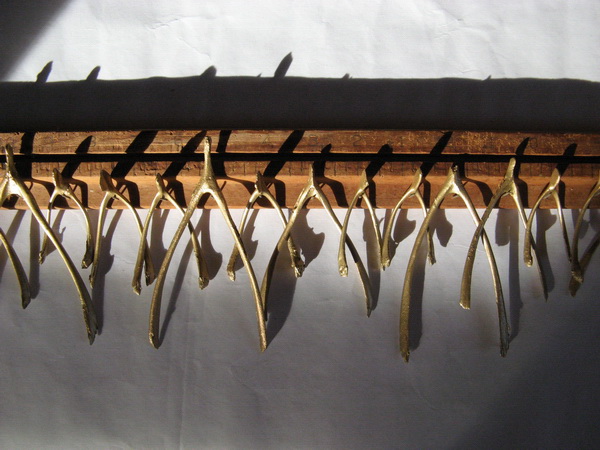 Claudia Flynn: Mythos+Pathos
Community College of Rhode Island's
Knight Campus Art Gallery
November 2009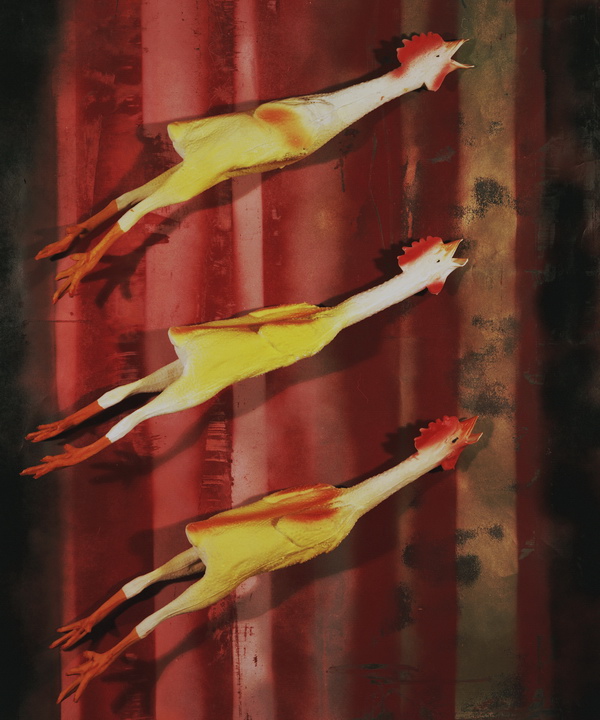 Darrell Matsumoto:
Constructed Photographs (1989-2009)
Community College of Rhode Island's
Knight Campus Art Gallery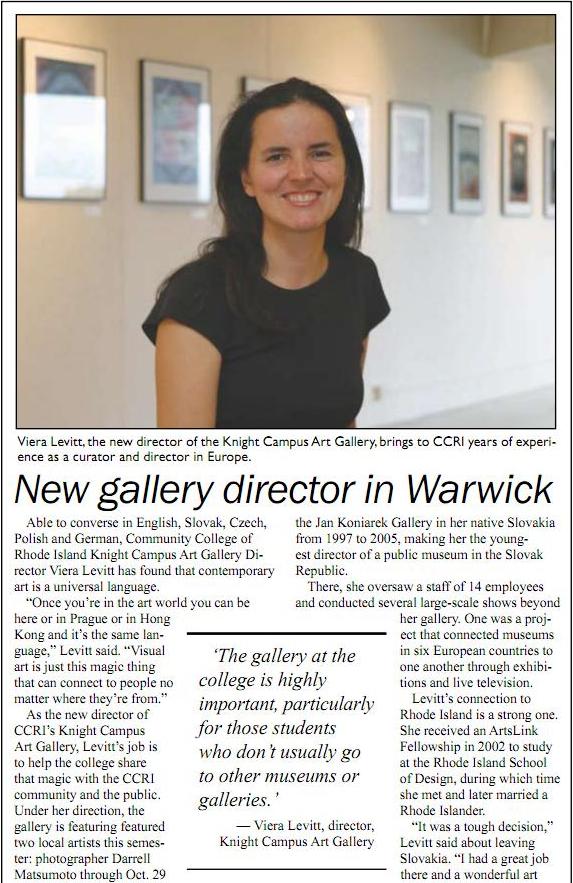 Exhibitions at Myopic Books:

Viera Levitt: Do You See What I See?
Opening: Sunday, August 9, 2009, 5–7 pm
Myopic Books, Main Street, Wakefield RI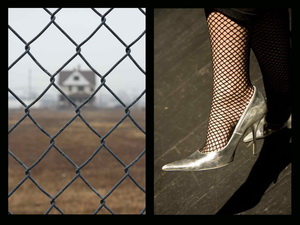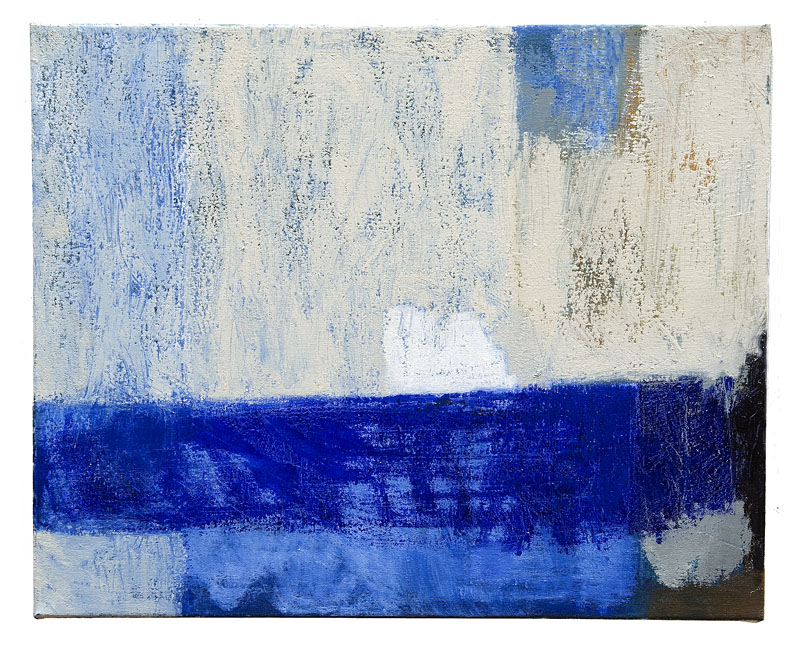 Irene Lawrence: MISCELLANEA
Myopic Books, May-June 2009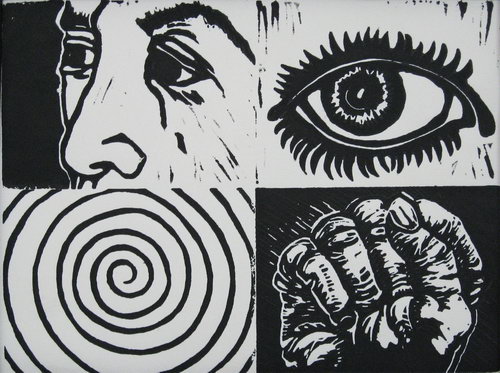 Susan Clausen:
None of These Things is just like the Others
April - May 2009

Leah Grear Memory:Drawings, March 2009

A Furtive Assembly.
Works by Kristin Sollenberger
and Jill McLaughlin, December 2008

Photography by Mathias Oppersdorff
October 2008








Other Exhibitions / Projects in the USA

Mobile Art Project
This project presents contemporary artwork within the space of a 16-foot box truck. The first installation is a sound piece by internationally exhibited artist, China Blue, entitled Aqua Alta.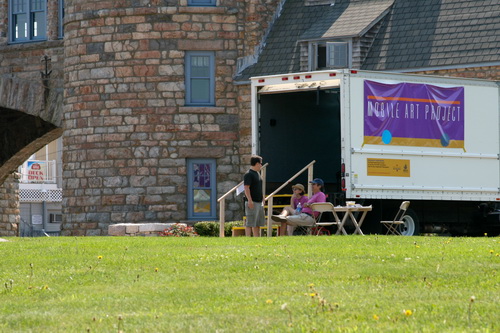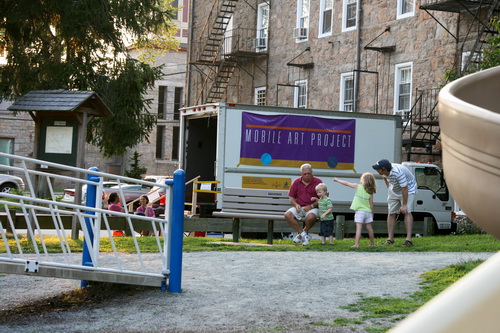 27m; an Interactive Sound Installation:
A corner of Slovakia
brought to Providence by Ilona Nemeth
The sidewalk of Empire Street/AS 220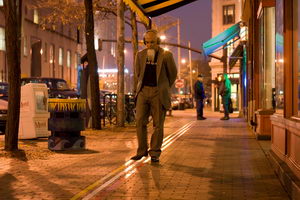 Close Encounters: Central European Video Art
Curated by Viera Levitt for the University of Rhode Island & Kingston Train Station, January - February 2008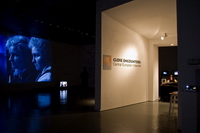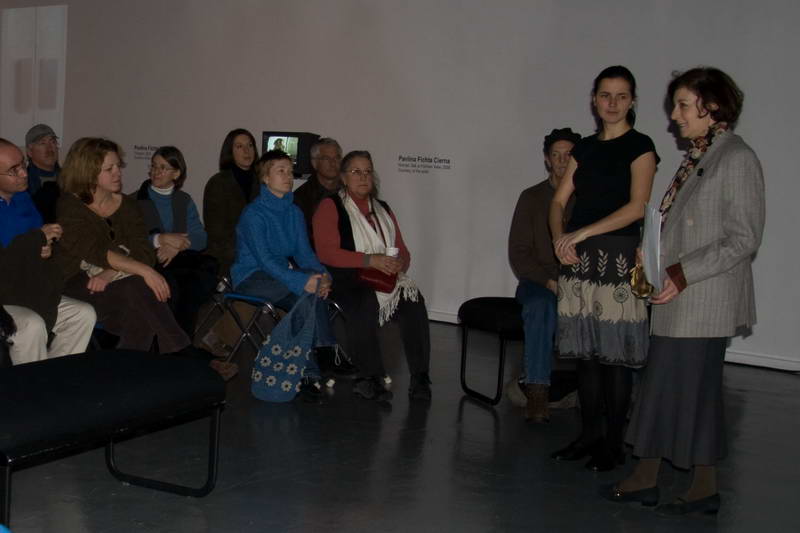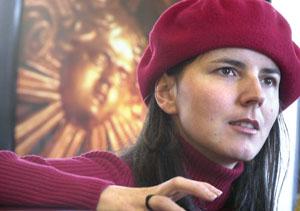 Curator builds a bridge between two cultures
Protest against URI's decision
to eliminate the Fine Arts Center Galleries
SAVE THE GALLERIES!
Images from the meeting


Another Kind of Music, Another Kind of Dance
An Evening of Video Art from Central Europe
Hera Gallery, Wakefield, April 3, 2008

New Video Art from Central Europe
Curated for the RISD Museum, the video project presents a rotation of three programs. Each program centers on emerging questions specific to this post-communist region.

New Video Art from Central Europe, Part 1: Art Power (pdf file)
With an eye for Central European artists' marked sense of irony and sarcasm, this program explores contemporary art's social side, its relationship to power, and how it can be used or misused by artists such as the Azzoro Group (with artists Oskar Dawicki, Igor Krenz, Wojciech Niedzielko, Lukasz Skapski) of Poland, Anetta Mona Chisa & Lucia Tkacova of Slovakia, and Little Warsaw (with artists Andras Galik and Balint Havas) of Hungary.

New Video Art from Central Europe, Part 2: Global Impact (pdf file)
Are artists from the Central European region dealing with the same issues as Americans? This program underlines the connections between Central Europe and United States, looking at omnipresent globalization and notions of civilization. Artists include Ilona Nemeth (Slovakia), Pavel Mrkus (the Czech Republic), and Juraj Dudas (Slovakia).

New Video Art from Central Europe, Part 3: Their Stories (pdf file)
The final instalment of this series, featuring artist Pavlina Fichta Cierna (Slovakia), looks closely at the stories of those who live on the margins of society; and forgotten histories from the communist past in Zbynek Baladran's video collages using the archive materials (Czech Republic).


Exhibitions / Projects in Europe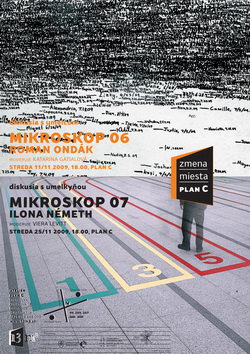 Discussion MIKROSKOP 07
artist Ilona Nemeth, host: Viera Levitt
Wednesday, November 25, 2009, 6pm
Bratislava, Slovakia
Choreography of the html code
Independent curator Viera Levitt
and Ursula Endlicher discuss
new media art in the USA.
FreeDom, Bahon, Slovak Republic