Viera Levitt: Do You See What I See?
Myopic Books

Opening: Sunday, August 9th 2009, 5 – 7 pm
Myopic Books, 343 A Main Street, Wakefield RI 02879
Exhibition dates: August 9th – September 13th, 2009
New: Images from the opening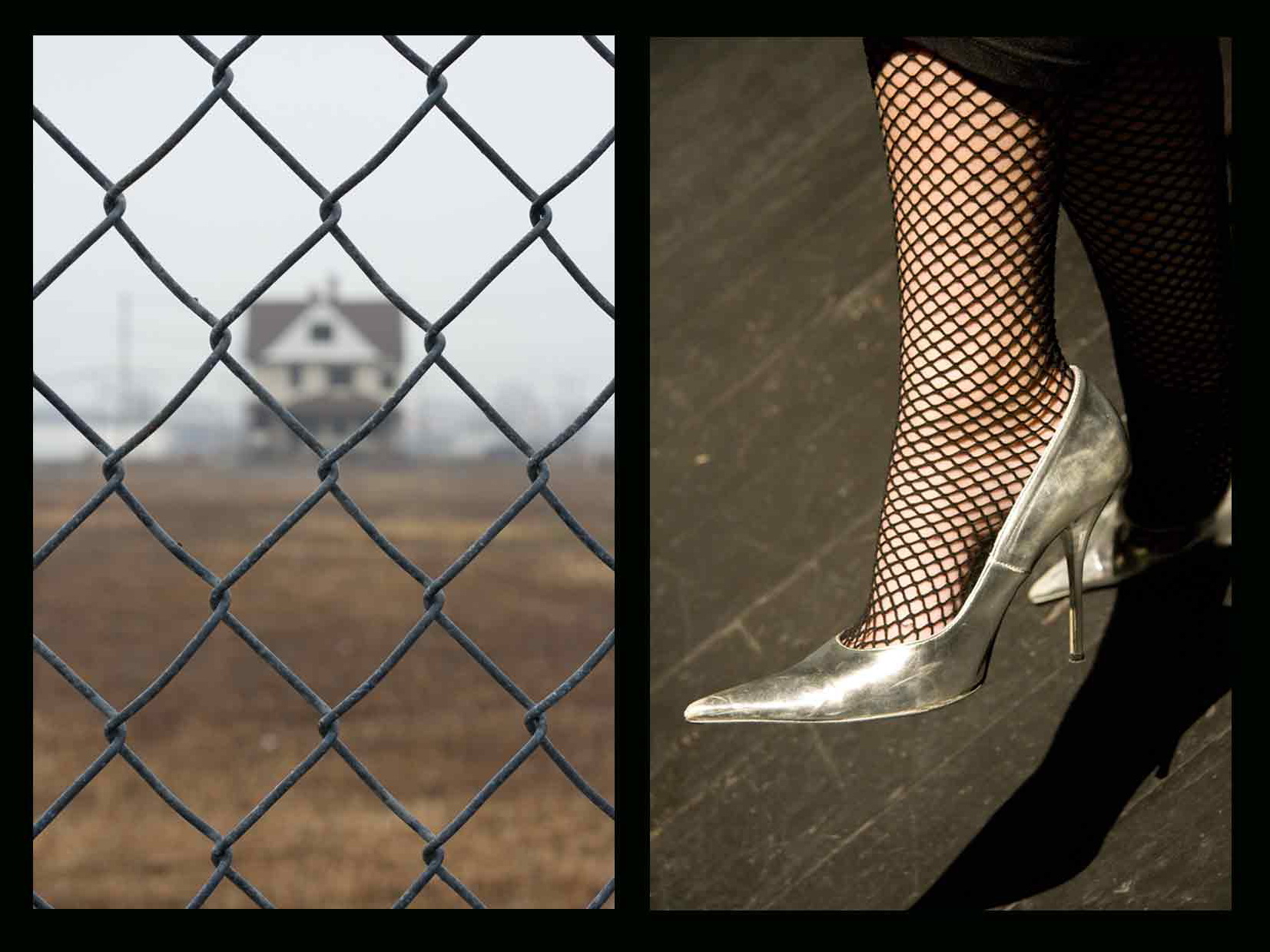 Viera Levitt
European photographer and Independent Curator Viera Levitt, who has lived in Rhode Island since 2006, will open a show of her own photographs, Do You See What I See? on Sunday, August 9th (5pm-7pm) at Myopic Books, Wakefield, RI.
Ms. Levitt's photographs depict intimate visual experiences or moods, curious structures, forgotten sites and especially details that often go unnoticed. Their unexpected juxtaposition derives from Levitt's curatorial experience and an unique perspective that combines seemingly unlikely, even disconnected visual elements. Do You See What I See? presents a select group of these visual surprises to the Rhode Island audience.
Artist's Statement
After coming to the USA and trying to perfect English, I soon realized that photography, which did not depend upon written or spoken language, became increasingly important to me as a way to express myself. Photography was and is a wonderful medium, in that it transcends the borders of continents and languages while still having the ability to tell fascinating or peculiar stories.
Viera Levitt studied the History of Art in Trnava, 30 miles from the Slovak capital of Bratislava and 80 miles from Vienna. Ms. Levitt was both curator and director of one of Slovakia's leading contemporary art museums. She had an ArtsLink residency at the Graduate Studies Department at the Rhode Island School of Design in Providence (2002), and internship in the Photography Department of Museum of Modern Art in New York (2005). In 2008 Ms. Levitt curated an exhibition of Central European video art called 'Close Encounters' at the University of Rhode Island's former Fine Arts Center Galleries that also included video-art displayed at the historic Kingston Train Station.
In collaboration with Hera Gallery, Viera Levitt is currently curating the Mobile Art Project that will bring art in a 16-foot truck to diverse populations in Southern Rhode Island, starting August 14th, 2009.


For further information please contact
Kristin Sollenberger, Myopic Books, 343 A Main Street, Wakefield RI 02879, 401.284.4554
Viera Levitt, www.vieralevitt.org, 401.714.9698